1
2
3
4
5
6
7
8
9
10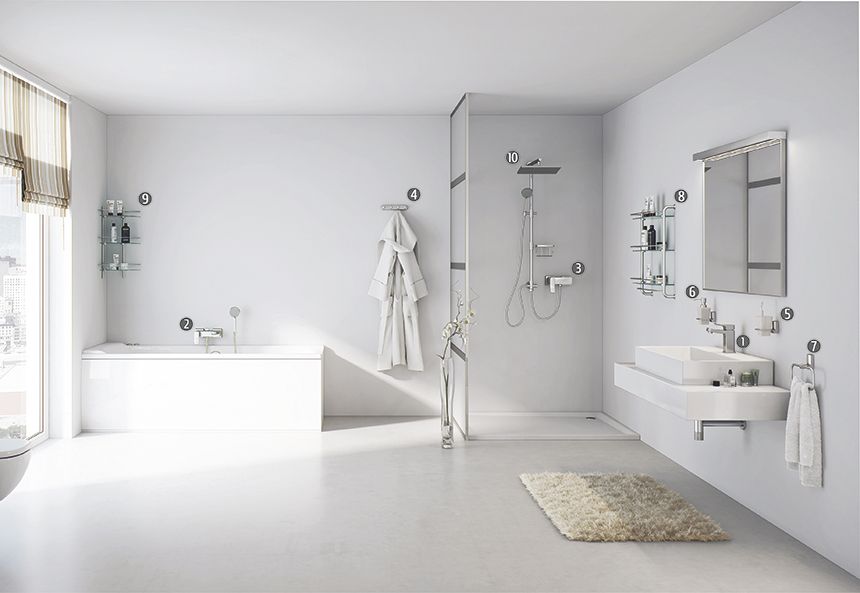 The distinctive feature of every modern interior is its clarity and completeness. Each element must have a simple structure and clear outlines. When designing a bathroom interior, make sure every piece is in the right location.

The geometry of an interior is traced in everything: from large fittings to the tiniest accessories.

The faucets, shower and accessories match each other and keep to a single style. Straight lines make the interiors complete, clear and transparent. A combination of textures brings this balance further, with monotonous floors and walls and the chrome-nickel glitter of metal parts combined with clear and matted glass. This opens up the bathroom space, making it elegant and refined.
Items used in the interior